Promotional booklet |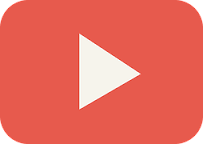 Promotional video
Thematic research focus
Neotectonic and long-term landscape evolution
Quaternary tectonic activity and paleoseismicity
Fault architecture and kinematics
Field mapping of brittle structures
Dynamics and long-term evolution of slope deformations
Thermochronological dating of low- -temperature geological processes by U-Th/He
The Departmernt of Neotectonics and thermochronology started up 1st January 2015 partially from workers of the Department of Engineering Geology..
The Department will deal with study of neotectonic and long-term geomorphological evolution of studied areas including dating and relation to regional geological evolution. Neotectonic activity and Quaternary seismicity is studied on morhologically pronounced tectonic structures of the Bohemian Massif, the Carpathian foreland and the Western Carpathians. These topics are studied within the frame of international cooperation also in Spain, Mexico, Israel, California etc.
To characterize fault structures and geodynamic evolution of the studied areas, the multidisciplinary approach uses methods of tectonic geomorphology, structural geology, sedimentology, applied geophysics, paleoseismology, dating, mineralogical study of fault rocks. Paleoseismic trenching with modern dating methods enables reconstruction of Quaternary faulting. These findings contribute to seismic hazard assessment, which is used for safety evaluation in the areas selected for large civil engineering structures such as nuclear power plants, disposal of radioactive waste etc. Present-day faults activity is monitored by dilatometers TM71 in underground spaces as well as on the surface on many localities in Czech Republic and California. In geomorphological and structural-geological research, we use wide scale of the geophysical methods, namely for non-invasive detection of the subsurface structures. We also do testing of different methodical approaches within the geophysical measurements. In co-operation with Department of Engineering Geology we participate on ongoing joint research of slope deformations with regard to structural tectonic conditions of their origin, and long-term monitoring of selected slope deformations.
During was 2015, the U-Th/He termochronological laboratory as will be built up, which will carried out thermochronological dating of low-temperature geological processes, in particular those related to natural hazards such as tectonic activity and volcanism (Tertiary/Quaternary). Helium dating method will be used in combination with structural analyses and morphotectonic research to study the interaction of erosion, tectonic, and climatic processes which formed the relief of Bohemian Massif and to reconstruct its geodynamic evolution in relation to interaction with Alpine-Carpathian orogeny, as well as other studied regions.